By making practical use of the products derived from its research and using research to resolve any problems arising in its practice, PAOS has continued to devise new theories and techniques down the years. In fact, for more than thirty years now, PAOS has been accomplishing in its practice much of the content of courses such as the "training program for advanced design personnel" that are now being taught at design colleges the world over. PAOS is also responsible for coining new concepts and phrases for giving meaning to same, including "standardized aesthetics", "information value", "sensuous appeal", "corporate cultural strategy", "beauty in business", "self-contrast marketing", "corporatology (the study of corporations)", and "metapreneur (corporate resuscitator)", among others.
Looking back, it becomes apparent that PAOS has accumulated a wealth of experience on the projects undertaken over the past 35-odd years for a range of industries, businesses and operations. Moreover, working under a "one current client per industry at a time" policy that is prefaced on the development of a long-term relationship with any client that retains us, has meant that we have garnered experience through the many and varied projects that have arisen as a direct corollary of these intimate relationships. Over the years, we have stored the industry-leading information that we have occasionally been privy to through our work with more than 100 corporate clients, together with the DNA inherent to each company, their thinking and management practices, here at our modest company and this has created a substantial databank, which, as a simulation model, now serves as an outstanding screening filter.
Our substantial experience in combination with the results of our various experiments has given rise to original know-how and empirical rules, the synergies from which are all-pervasive, and become a major asset to PAOS today.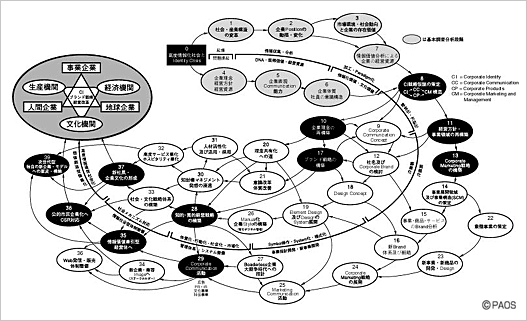 The PAOS strategy process model for "creating an information value-driven management culture".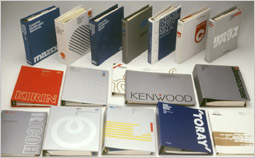 Some of the CI management manuals produced by PAOS.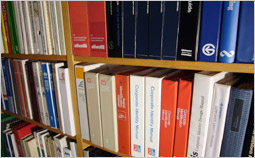 Some of the precious manuals received during overseas fact-finding missions.