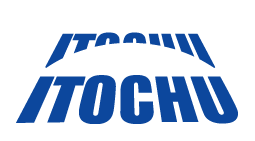 Place your cursor over the logo to reveal its former incarnation.
Trade name

Project start date

: 1991

Presentation date

: 1992

Having evolved as a trader of textiles and general merchandise, ITOCHU, in pursuit of a new direction, singled out "international trading house" as its new mantra and, with a view to metamorphosing into a new global all-round business entity, approached PAOS with a request to implement a CI project that would give the company new ideals targeting a fundamental review of its raison d'être. PAOS solicited the opinions of some 5,300 people around the world, which ultimately led to the foundation of a new company philosophy that was presented in eight languages. We also developed a visual identity for the company that focused on a new corporate brand. This led to the establishment of a group identity system for ITOCHU, which had more than 800 operating companies (when the project was put into effect).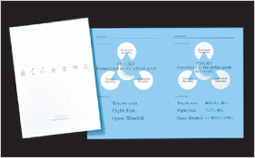 The new philosophy created to effect the transformation from general trader to international corporation.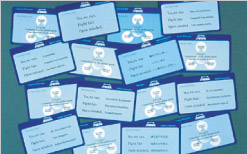 Created in eight languages, the new philosophy was born of proposals put forward by 5,300 employees from around the world.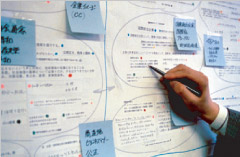 The analytical process used to create the new philosophy.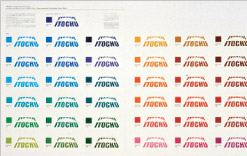 A portion of the color system used to symbolize the 800-plus (as of 1992) subsidiaries of Itochu.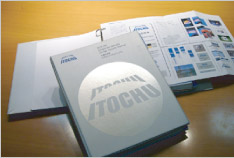 Visual Identity System manual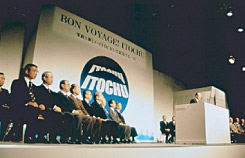 The grand philosophy and brand unveiling ceremony was attended by employees and their families.