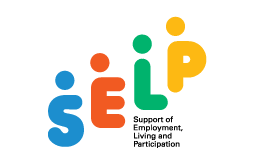 Trade name

Project start date

: 1994

Presentation date

: 1995

Co-creator

: Akihiko KIMURA

SELP is a brand born of a compound word that combines the words "SELF" and "HELP". It is the slogan for Japan's disabled, who are engaged in a fierce battle to live independent lives. This was a welfare support program that was intended to bring CI thinking into the 150 facilities for the mentally and physically handicapped in Japan with a view to improving environmental conditions and fostering independence among the residents of these facilities. A lecture was the catalyst. It was the fruit of an outstanding leader's fervent desires: Mr. Kazuoki SHIRABE. It transformed the antiquated vocational training center appellation into SELP, a brand with global currency.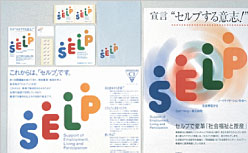 PR materials developed for the launch of the new brand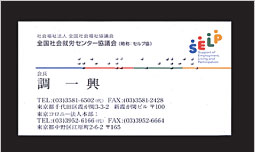 The business card of Mr. Kazuoki SHIRABE, SELP's director, himself physically disabled, the visionary leader of people with mental and physical disabilities throughout Japan.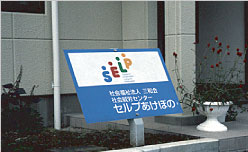 Vocational training center signboards throughout the nation were replaced with the SELP signage.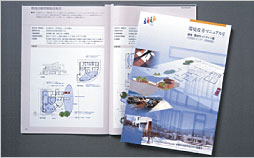 Architectural guidelines were compiled covering everything from building, to equipment and signage, with the aim of creating facilities ideally-suited to people with disabilities (co-worker: Akihiko KIMURA).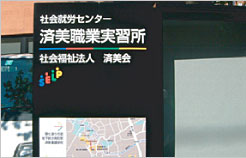 The sign at the entrance to the Seibi Vocational Training Center.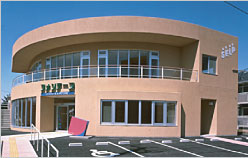 "Izumi Vocational Training Center Fontaine", winner of the G-Mark Universal Design Award (1998-99) (Design: Akihiko KIMURA)