PAOS has worked on the corporate and brand identities of more than one hundred companies during the past thirty years or so. The corporate symbols we have developed include graphically-expressed marks, logotypes that feature distinctively-designed characters, and logo marks that combine the characteristics of the two, but behind and in the evolution of these "visible designs" is our aspiration for a drama of innovative change, transformation and expansion within each of the companies concerned. Our work is tantamount to writing the script that will enable the new symbols to function as effective management and marketing tools for these corporations.
At PAOS, we believe that image marketing strategies for contemporary corporations constitute "invisible designs", that the design of corporate strategy and policy is the key element. It has long been said that outstanding symbols represent the distillation of ideas, and design is, quite simply, an investment-oriented intellectual and aesthetic resource. The improvements to the management environment of corporations and cultural enhancements to the lives of individuals and to the society which they inhabit that are expressed by the "visible design – invisible design" combination are pivotal to a company's CI and brand strategy, and PAOS provides strategic and constructive consulting that is built upon the six pillars of design.

Click on the logos to reveal their predecessors.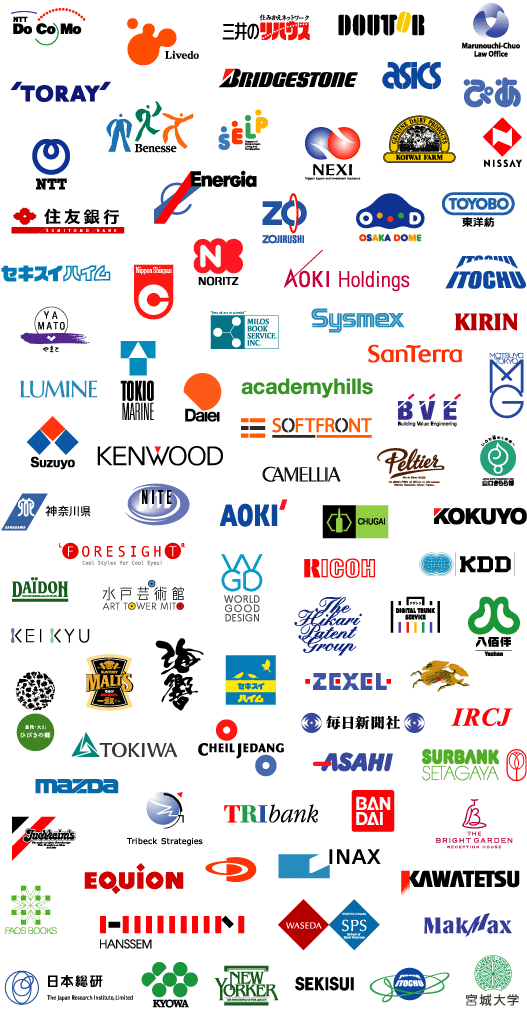 Co-designers (titles omitted; listed alphabetically)
Academyhills

: Hitoshi KOIZUMI (advisor)

AOKI

: Kan AKITA

AOKI Holdings

: Kan AKITA

ASICS

: Herb LUBAIN

BANDAI

: Shin MATSUNAGA

Benesse Corporation

: Shin MATSUNAGA

Bungo-Oyama Hibikinosato

: Norito SHINMURA

Daiei

: Ray YOSHIMURA

EQUION

: Henry STEINER

NTT

: Yusaku KAMEKURA

Kaikyo

: Masayuki FUJIKANE

Keikyu Department Store

: Ken MIKI

KOKUYO

: Ray YOSHIMURA

Kyowa Hakko Kogyo

: Ray YOSHIMURA

Livedo

: Toyokazu UMEHARA
LUMINE

: Hitoshi KOIZUMI (advisor)

Matsuya

: Masayoshi NAKAJO

MAZDA

: Ray YOSHIMURA

Miyagi University

: Taku SATOH

Nippon Life Insurance Co.

: Chermayeff & Geismar Associates

NORITZ

: Takenobu IGARASHI

San Terra

: Takayuki KURACHI

Surbank Setagaya

: Yusaku KAMEKURA

THE BRIGHT GARDEN

: Hitomi SAGO

Tokio Marine & Fire Insurance

: Chermayeff & Geismar Associates

Toray

: Colin FORBES, Pentagram

Yamaguchi Kirara Expo

: Tsukasa ISOBE

Yaohan

: Satoru HIRAMATSU